Insight Psychological Therapists -
Heidi Erisman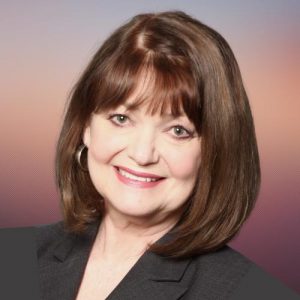 Heidi Erisman, Registered Provisional Psychologist, MC, MBA, BGS (Psychology), (She/Her)
I value the opportunity to work with those in my community who seek to bring positive change into their personal and professional lives. I have counselled collaboratively with diverse clients and embraced what makes each person unique by their race, culture, religion, and sexual orientation. I believe that people are social, emotional, intellectual, spiritual, physical and occupational beings, so my goal is to help clients focus on the aspects that, for them, are most pressing.
Note: Effective December 8th, Heidi will be commencing her practice at our Sherwood Park location along with our Edmonton North location. By February 16th, 2024, Heidi will no longer be seeing clients at our Edmonton South location. If you are a current client of Heidi's and wish to remain seeing a therapist at our Edmonton South location, please inform Heidi and she will be happy to support you with a referral and transition.
More About Heidi Erisman
I hold a Masters degree in Counselling Psychology, a Masters in Business Administration and an undergraduate degree in Psychology.  I have training and experience using a range of evidence-based therapies, and also completed three years of training in Clinical Pastoral Education.
I love working with couples who wish to strengthen their relationship and who want to enhance their conflict management skills. To effectively support couples, I have been certified in the Hendricks Model of Couples Therapy and have achieved Level One and Level Two in Gottman's Relationship Therapy.  I incorporate the latter approaches into my education and experience using Extended Family Systems, Structural Family and Strategic Family Therapy.
More recently, I have been working with children and adolescents , their parents or primary caregivers.  I often draw on play therapy, child-focused cognitive behavioural and family therapy, and work with my clients to find solutions to parenting and behavioural challenges.
I look forward to being of service to you as you seek change, knowledge, and resources in support of your goals to thrive professionally, personally and in your relationships.  While we cannot change difficult situations from our past, we can heal from them, work together to resolve current challenges, and co-create a different and positive future.
A QUESTION:
What is your favourite quote?
"One experiences happiness when they bear life's challenges without being overcome by them" – Carl Jung
Qualifications
Masters Degree in Counselling Psychology (MC)
Masters in Business Administration (MBA)
Bachelors of General Studies in Psychology (BGS)
Affiliations
College of Alberta Psychologists
Psychologists Association of Alberta
Certifications
Gottman Relationship Therapy, Level 2
Gottman Relationship Therapy, Level 1
The Treating the Trauma Series, NICBM
360 Degree Assessment Tools, Centre for Creative Management
Hendricks Institute of Colorado, Couples Therapy
3-Year Internship with the Canadian Association of Pastoral Care
Languages
My areas of focus:
Anxiety & Depression
Couples
Communication and Negotiation
Couples Counselling
Cross Cultural Issues
Divorce or Separation
Marriage and Relationship Concerns
Grief & Loss Care
Divorce or Separation
Grief and Loss
Life Transitions and Adjustment Issues
Other Areas
Thrive (Child & Youth)
Children's Mental Health
Family Issues
I have experience in:
Abuse
Adolescent & Teen Issues
Aging Parents
Anger Management
Antisocial Personality Disorder
Anxiety Disorders
Attention Deficit Hyperactivity Disorder (ADHD) in Adults
Attention Deficit Hyperactivity Disorder (ADHD) in Children
Autism Spectrum Disorders
Avoidant Personality Disorder
Becoming a Parent or the Addition of Children
Behavioural Issues
Bipolar Disorder
Blended Family Adjustment
Borderline Personality Disorder
Child & Youth Anxiety
Child & Youth Depression
Child & Youth Self Esteem Issues
Child & Youth Stress and Trauma
Children & Youth 10 to 12 Years
Children 3 to 5 Years
Children 6 to 9 Years
Compassion Fatigue
Conduct Disorder
Conversion Disorder
Dealing with Infidelity
Dealing with Physical Health Issues
Death or Loss of a Pet
Delusional Disorder
Dependent Personality Disorder
Difficult People
Dissociative Identity Disorder
Emotional Abuse
Emotional Regulation
Empty Nest Syndrome
Executive Performance Program
Family Caregiver Stress
Female Sexual Issues
Fetishes and Philias
First Responders Trauma or PTSD
Food or Eating Issues
Gender Identity
Generalized Anxiety Disorder
Handling Chronic Illness & Chronic Pain
Histrionic Personality Disorder
Impulsivity in Children
Insomnia
Intercultural and Interracial Relationships
Issues Related to Bullying
LGBTQ2S+ Issues
Losing Someone to Suicide
Loss of Employment
Loss of a Child
Loss of a Loved One
Loss of a Preterm Child
Major Depressive Disorder
Male Sexual Issues
Military Related Trauma
Narcissistic Personality Disorder
Obsessive Compulsive Disorder
Obsessive-Compulsive Personality Disorder
Oppositional Defiant Disorder
Panic Disorder
Paranoid Personality Disorder
Parenting Issues & Support
Pervasive Developmental Disorders
Pornography Issues
Post-Traumatic Stress Disorder (PTSD)
Pregnancy
Premarital Counselling
Relationship Dependence
Return to Work - Uniformed Personnel & First Responders
Schizoid Personality Disorder
Schizophreniform Disorder
Schizotypal Personality disorder
Self-Esteem Issues
Self-Harming
Seniors and the Elderly Issues
Sexual Arousal Issues
Sexuality and Intimacy Issues
Social Anxiety Disorder
Stress Management
Suicidal Thoughts
Teen's Mental Health
Tourette Syndrome
Trauma
Trichotillomania (hair pulling disorder)
Weight & Eating Disorders
Workplace Stress
Youth 13 to 15 Years
Youth 16 to 17 Years
Corporate Services
Awareness and Prevention/Management of Mental Health Issues in the Workplace
Fit/Return-to-Work Assessment for Mental Health Injury
Group Support for Conflicts, Transitions & Mental Health Issues
Management Assistance Program
Management Self Care
Mental Health Issue/Case Management Support
Organizational, Individual, and Team Health Assessments
Specialized Counselling & Treatments
Wellness During COVID
Workplace Conflicts & Difficulties
Workplace Psychological Health, Safety & Injury
Workplace Sex & Gender Issues
My treatment approaches:
Acceptance and Commitment Therapy
Art Therapy
Behavioural Therapy
Cognitive Behavioural Therapy (CBT)
Dialectical Behaviour Therapy (DBT)
Emotionally Focused Therapy
Existential Therapy
Faith Based Therapy
Family Systems Therapy
Gottman Couples Therapy
Grief Work
Jungian Therapy
Mindfulness Therapy
Motivational Interviewing
Narrative Therapy
Person Centered Therapy
Play Therapy
Positive Psychotherapy
Psychodynamic Therapy
Psychotherapy
Reality Therapy
Sex Therapy
Solution Focused Therapy
Strategic Family Therapy
Structural Family Therapy
Assessment services:
Anxiety Assessment
Behavioural Assessment
Career/Occupational Assessments
Depression Assessment
Gottman Relationship Checkup
Obsessive Compulsive Disorder (OCD) Assessment
PN7 Assessment
Parental Assessment
Personality & Behaviour Assessments
Post-Traumatic Stress Disorder/Trauma Assessment
Psychoeducational Assessment